We Are Writers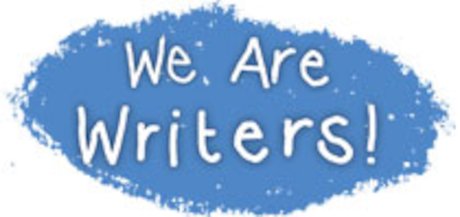 We Are Writers is a brilliant way to inspire children to write and offers them a unique opportunity to see their own writing, published in a real book. It is an incredible way to enthuse and excite any child about writing – and it costs absolutely nothing for the school to take part!

Any school within the Republic of Ireland can sign up and create their own online book to which pupils can add any form of fact or fiction writing. Just a few easy steps later and a sample book is delivered to the school, with the opportunity for children to see their work in print and for their parents and families to buy their own copies of this special book.

You run We Are Writers alongside your Scholastic Book Fair, where you pay €8.00 per book and you will earn Scholastic Rewards on every copy sold which you can spend on a huge range of books and teacher resources. Find out more here.

If you would like to find out more about producing a We Are Writers book with your Book Fair, call us for free on 1800 272 321 or email bookfairs@scholastic.ie.
Similar Posts
We want to turn more pupils than ever into published authors – and Michael Rosen is here to help us do it!

Did you know, if you're holding a Celtic Travelling Books or Scholastic Book Fair, your pupils can use their World Book Day €1.50 tokens?

It's never been easier for Book Fair Organisers to take payment from parents visiting the Book Fair.
All categories